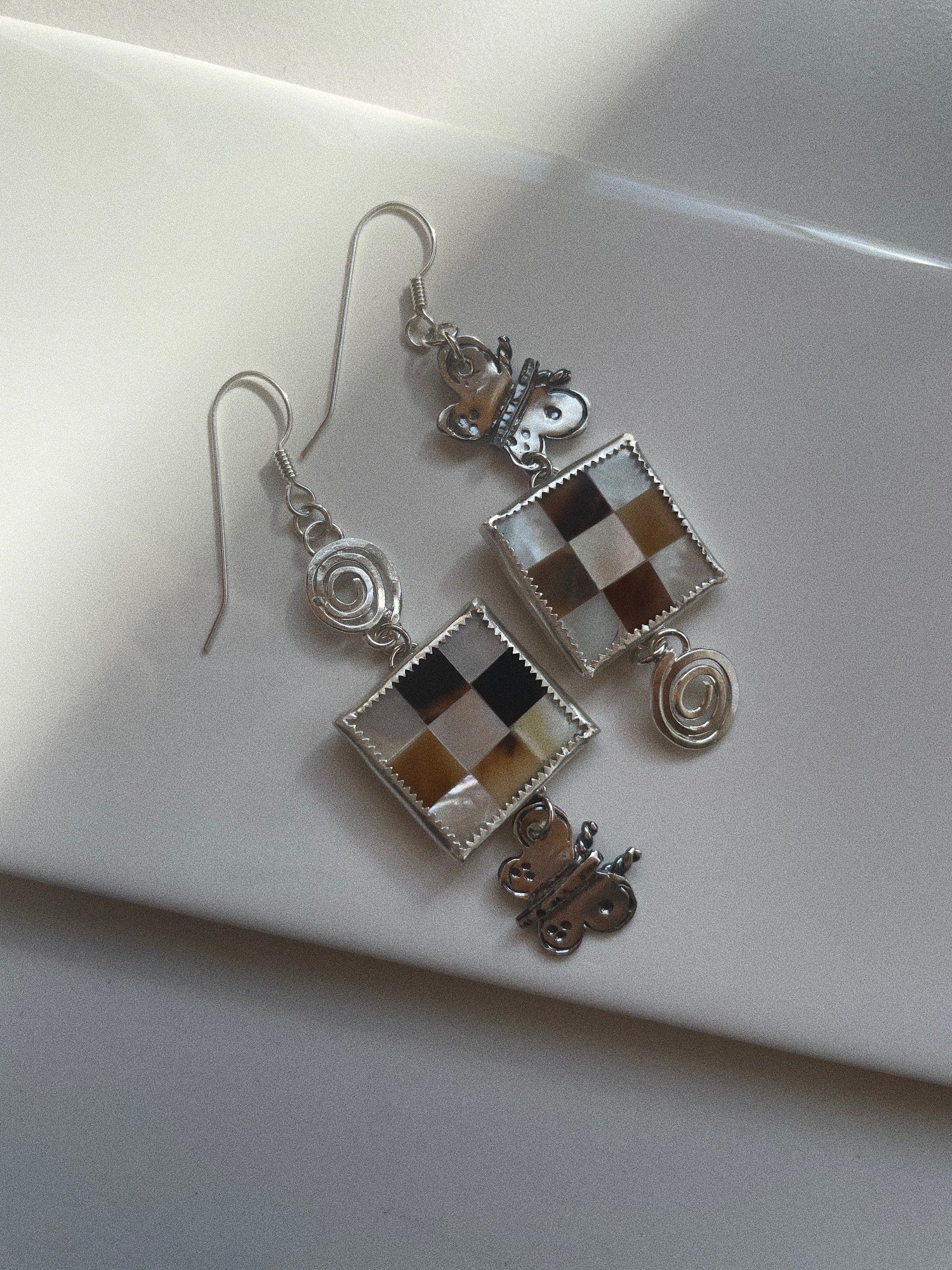 Swirly, Checkered, Butterfly earrings
Super dangly, swirly, checkered, butterfly earrings. Each little charm hand fabricated out of sterling silver. Checkered stone is made of mother of pearl and shell. One of a kind, perfectly imperfect, and wonderful.
Purchase 4/1/22 - 4/6/22 at thheauction.org. 100% sales of this purchase go directly to SF homeless service provider Hospitality House (www.hospitalityhouse.org).