About
Tess Davis Jewelry is made to create a sense of empowerment, connection, and protection for its wearer. Each piece of metal thoughtfully sculpted to serve as a unique amulet, marking the life experiences that led to its creation.
___
Originally from Northern Utah, Tess Davis Cheek moved to San Francisco in 2009 to attend college at the University of San Francisco where she received her BA. With a background in community organizing, social work, and fundraising, Tess works to find the intersection between her personal artistic practice and community. Tess's journey with jewelry design & fabrication began in 2016 when she started taking night classes at the Crucible (Oakland, CA), then later at Scintillant (SF, CA).
By 2018, after finding herself enthralled by her new practice, Tess built her first private studio in her East Oakland apartment, where she spent the majority of her time designing, fabricating, and refining her craft. Shortly after this transition, Tess Davis Jewelry (TDJ) was born.
In 2021, Tess relocated with her wonderful spouse and angelic pitbull, Bubba. All Tess's work is hand fabricated out of her private studio in the Central Coast, CA.
Despite the 3+ hour distance between the Central Coast & the Bay Area, Tess's heart is still deeply tied to San Francisco's Tenderloin neighborhood. TDJ continues to donate a small percentage of every purchase to Hospitality House, a Tenderloin based grassroots social justice organization that provides direct services (including San Francisco's only free of charge fine art studio and gallery space) to individuals experiencing poverty and/ or homelessness. Additionally, TDJ uses any and every opportunity we can to raise awareness about the great work Hospitality House does with SF's unhoused community and ways folks from all around the world can support. (Learn more about Hospitality House at
www.hospitalityhouse.org
.)
__
Pictured below is Tess Davis Cheek (right), founder of TDJ & Bubba Davis Cheek (left), TDJ's best and only employee.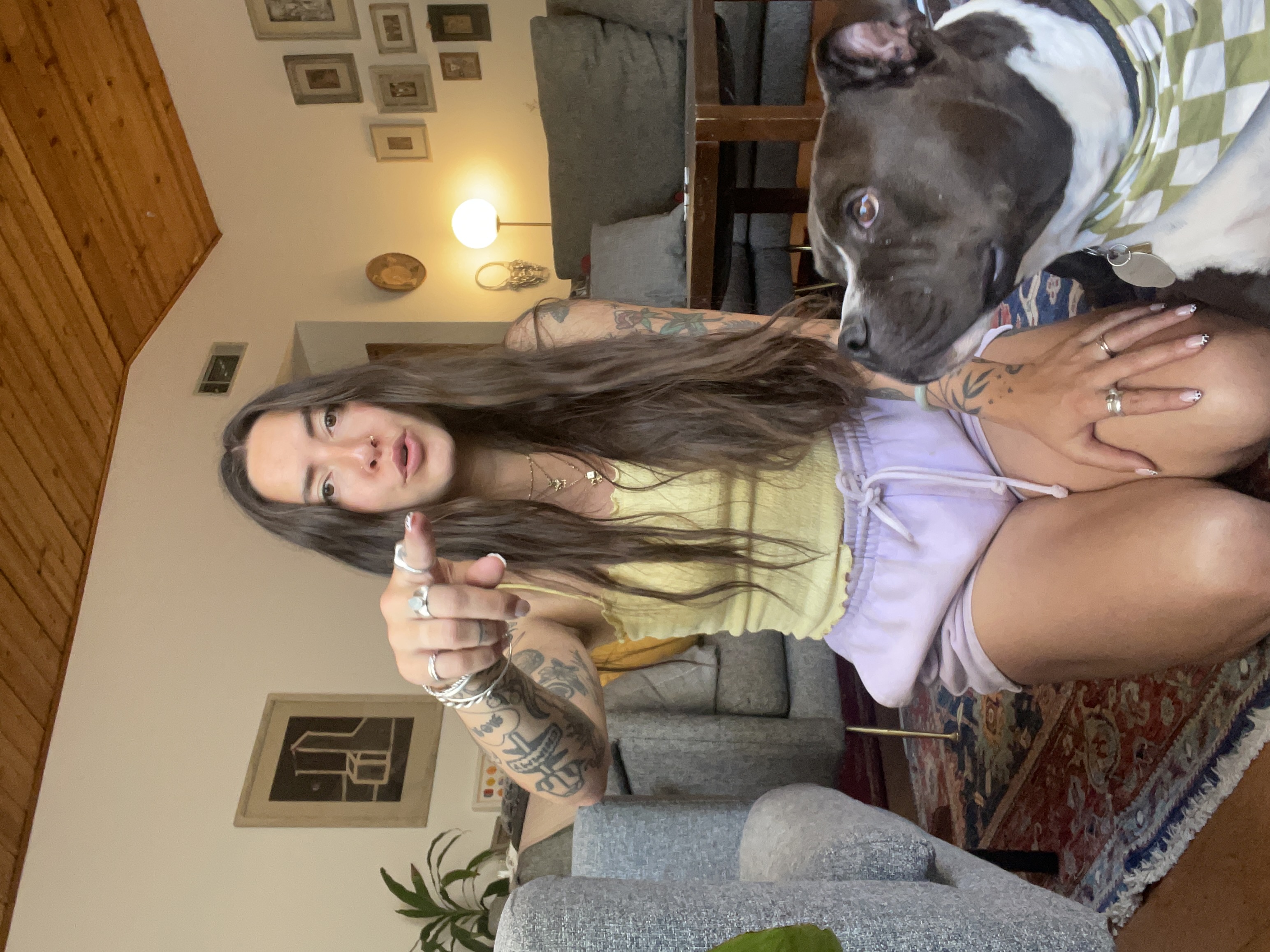 Contact:
instagram: @tess.jewelry
email: [email protected]
--