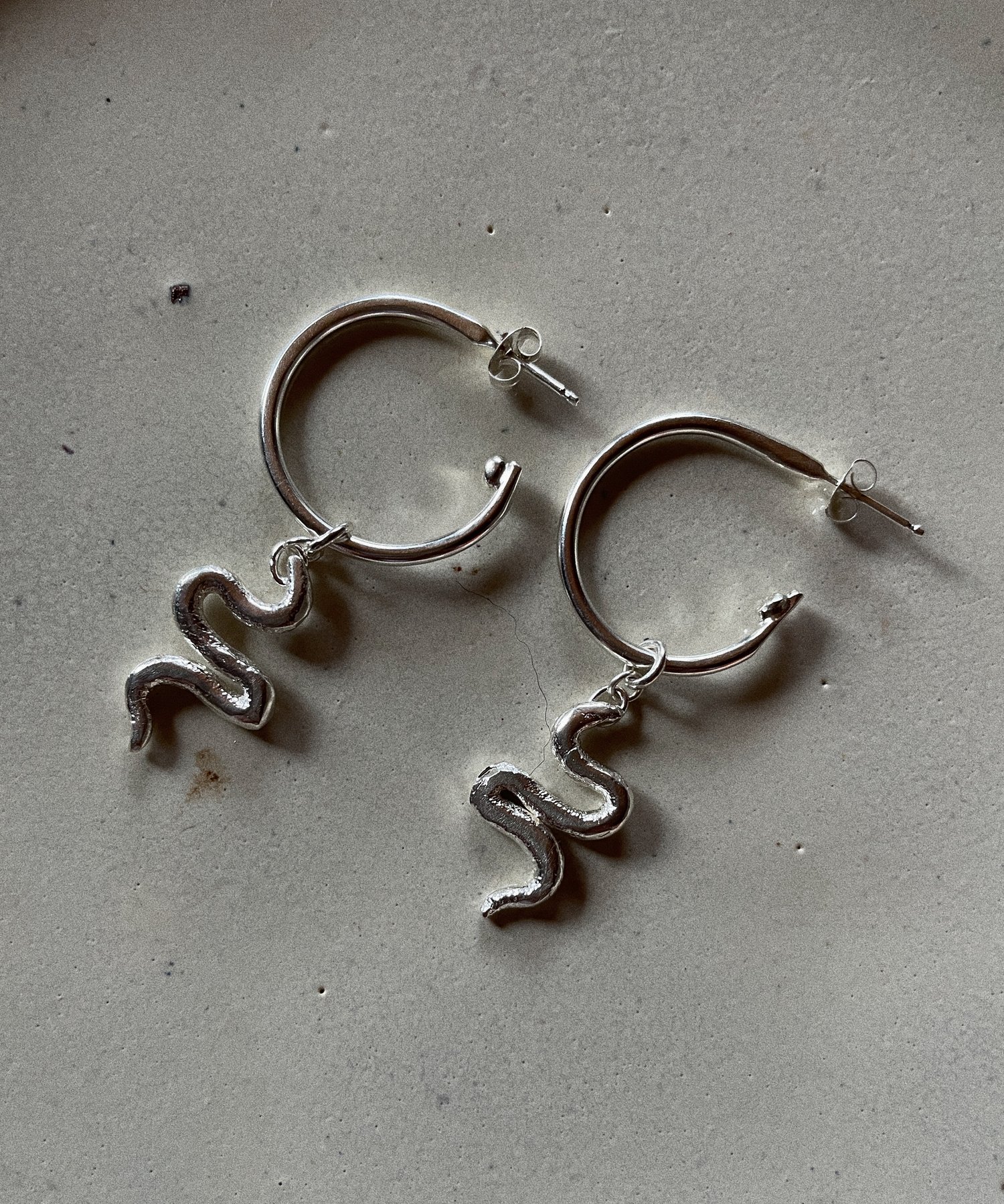 Serpent Charm Hoops
NOTE [as of 12/11/21]:
Mini & small in silver available to ship for holidays if ordered by 12/15/21. Medium and large will ship after 1/1/22.
* * *
What is better than a simple everyday hoop? Hoops that you can add (and remove) charms to.
Hand fabricated sterling silver hoops with sterling silver posts and backings and of course, solid sterling silver serpent charms. Can be mixed and matched with any of our other charm earrings.
Mini (.75 inch diameter)
Small (1.25" diameter)
Medium (1.5" - 1.75" diameter)
Large (2"+ diameter)
• sterling silver
• handmade
• sterling silver posts and backings
• currently pre-order. Expect to ship beginning of November.