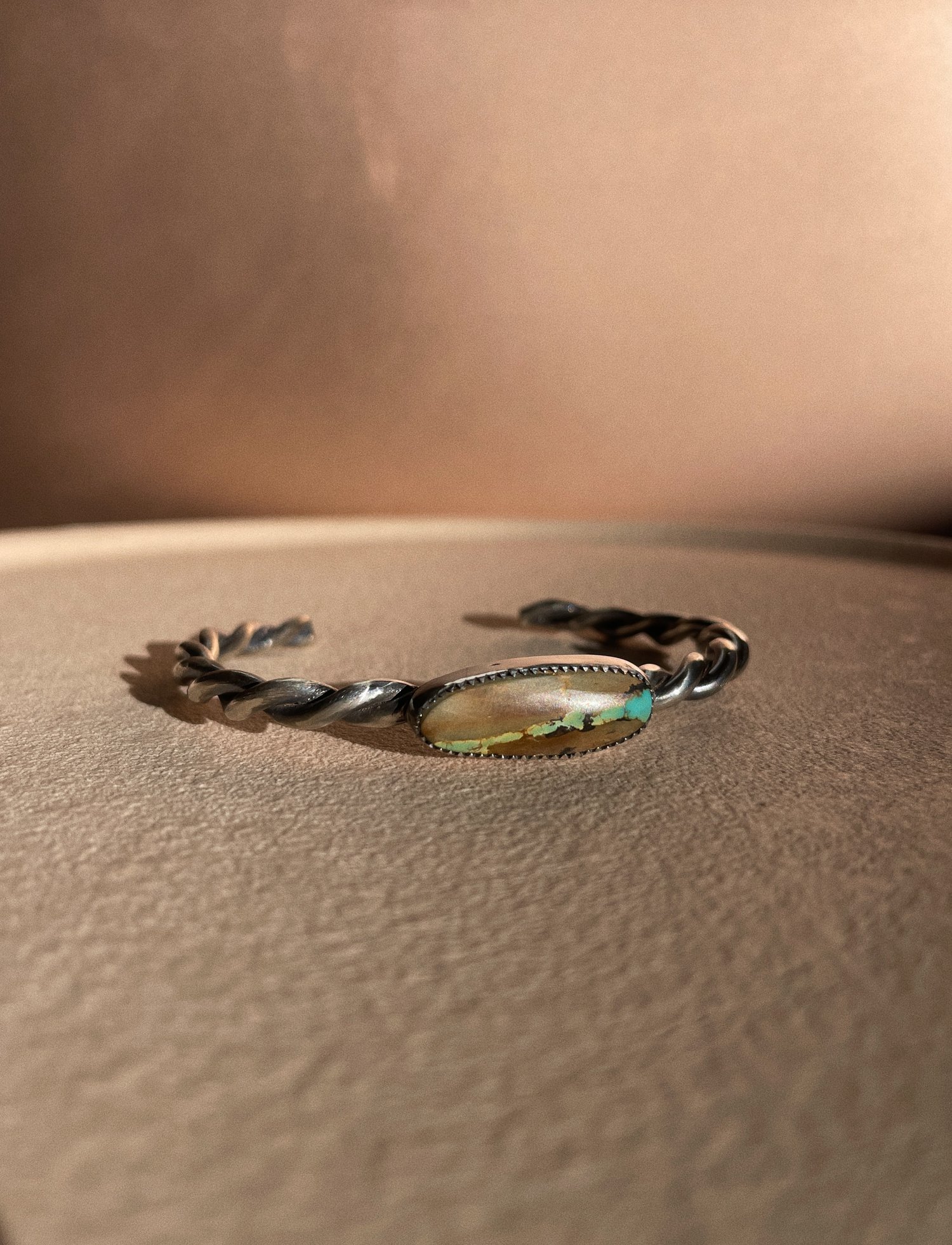 Royston Ribbon Turquoise Lasso Cuff
A really eye catching piece of natural royston ribbon turquoise set on a sterling silver lasso band. This cuff will not disappoint.
*this particular cuff was made with a little extra length and is adjustable, so will fit a pretty wide range of wrist sizes.
- handmade
- sterling silver
- royston ribbon turquoise
- adjustable (ALWAYS adjust gently)