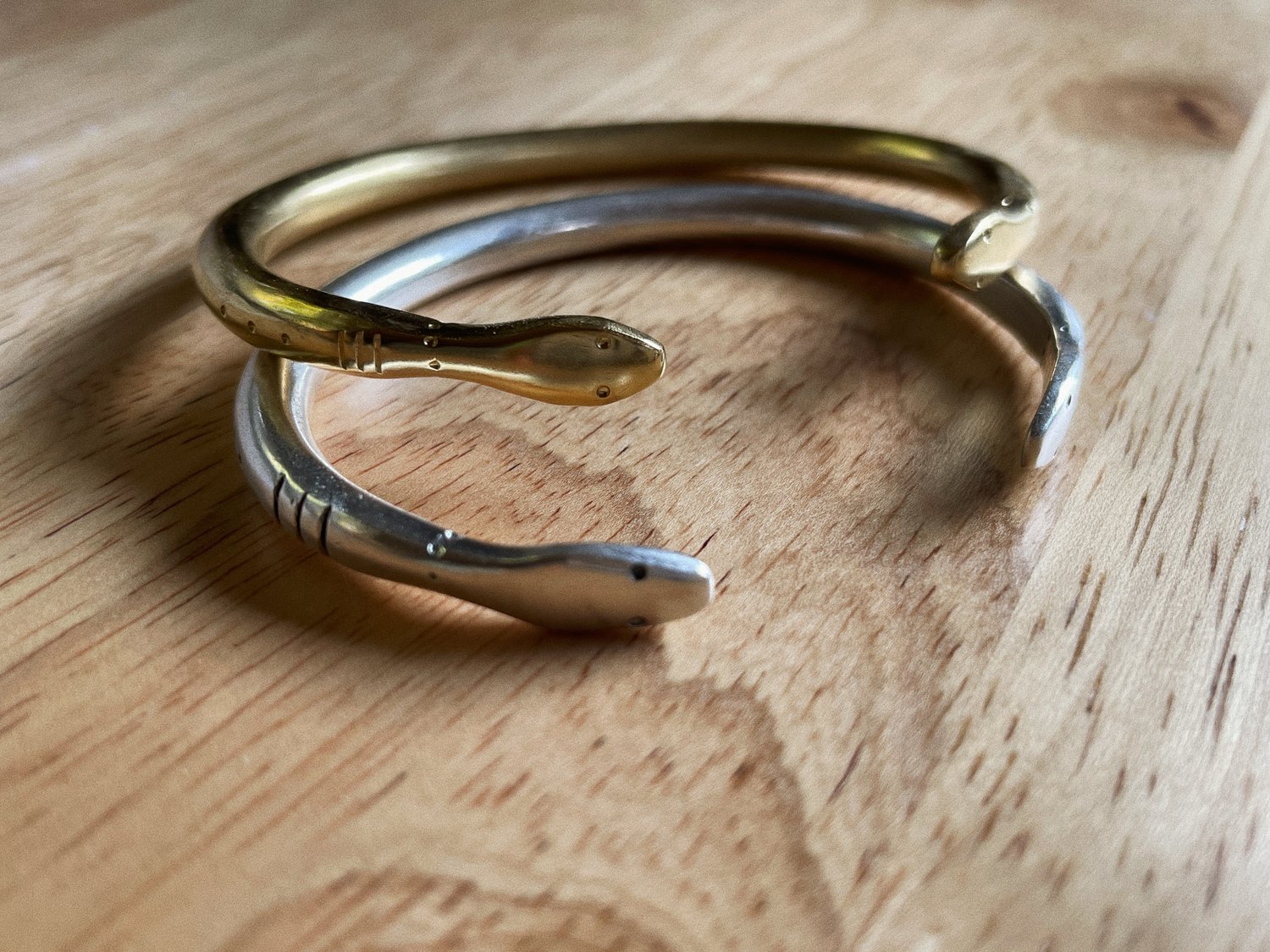 NEW: Double Headed Serpent Cuff
New item!
We are so excited to share our newest edition of the serpent cuff! This double headed serpent cuff is hand fabricated with all the magical energy and love you could dream of.
Your choice of solid sterling silver or brass. This new cuff design can safely be adjusted by the wearer to give the perfect fit!
*cuff is made for a size 6/6.5" wrist, please specify at check out if you'd like it made for a larger or smaller wrist.