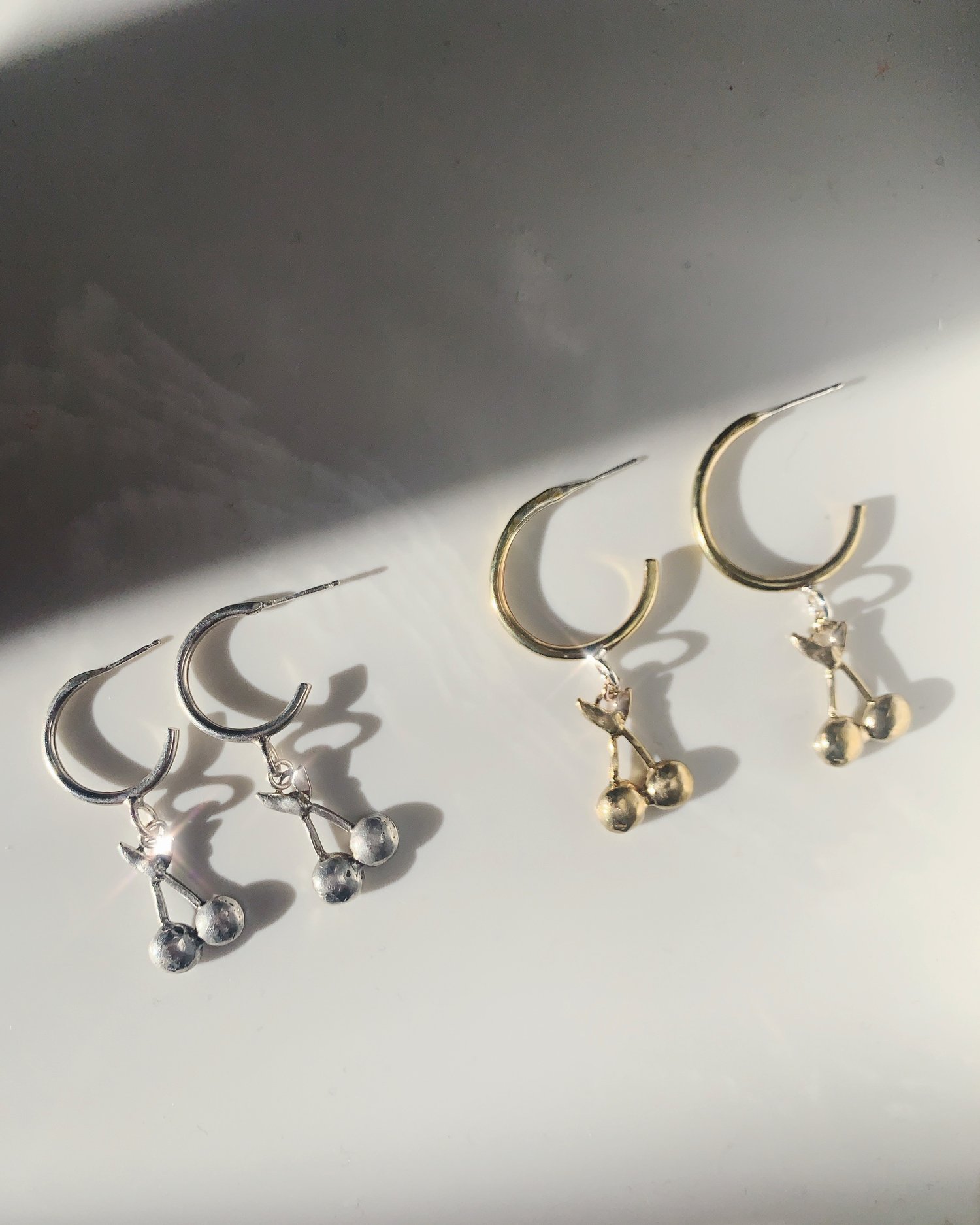 Cherry Hoops
Sterling Silver OR Brass cherry hoops with a matching charm. Available in four difference sizes. All earrings made with Sterling Silver posts and backings. Available in various sizes:
Baby (approx .75 inch diameter)
Small (approx 1.25" diameter)
Medium (approx 1.5" - 1.75" diameter)
Large (2"+ diameter)
Size small pictured in photo 1, 3, 4. Mini's pictured in 2, 5.