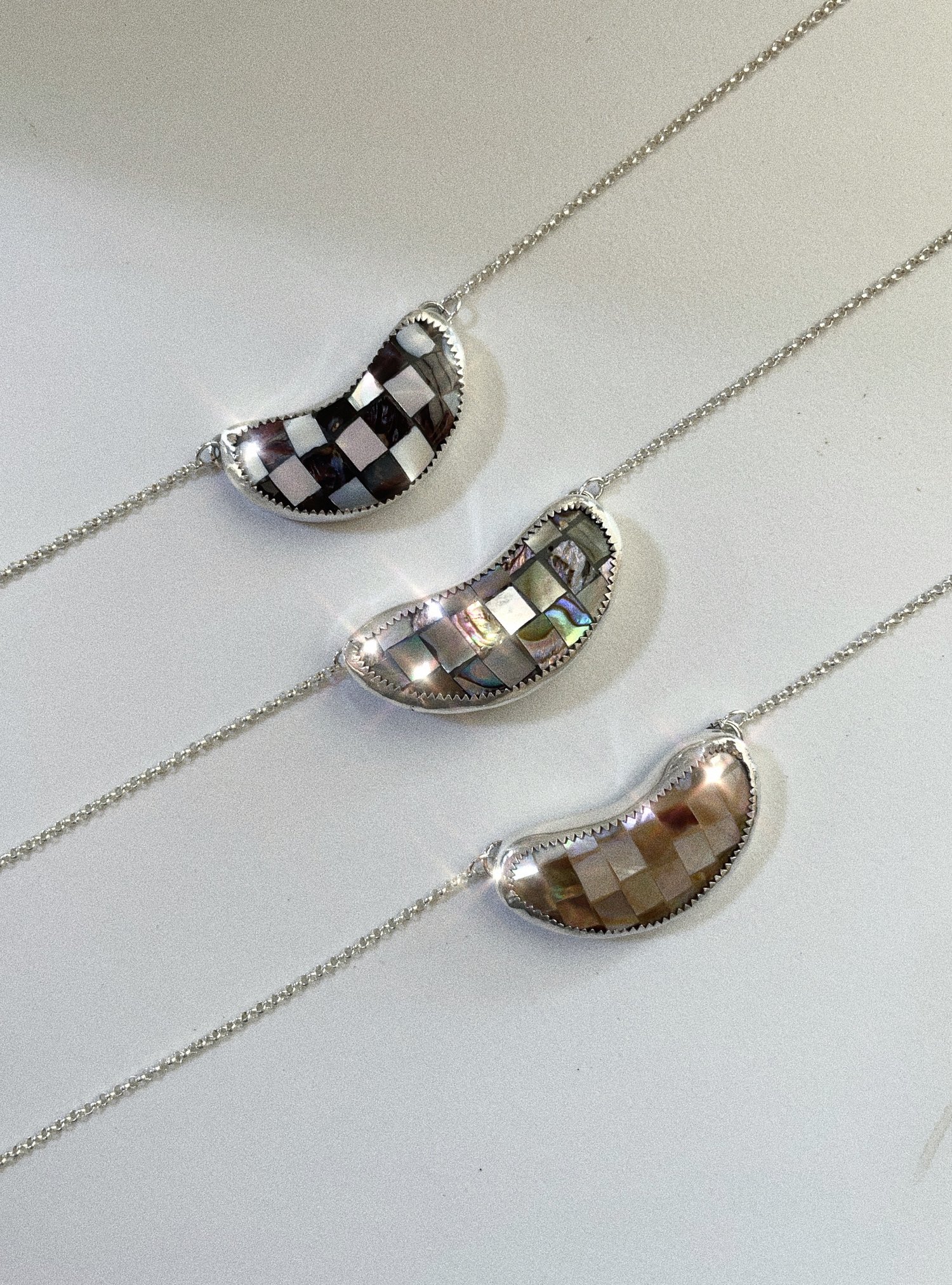 Checkered Crescent Moon Necklace
NOTE [as of 12/11/21]:
This item ship after 1/1/22.

* * *
**Limited availability **
Mother of pearl and shell set in sterling silver on a sterling silver 17" chain. Made to order. Specify size in checkout notes for a different chain length.
• sterling silver
• handmade
• made to order (please allow 1-3 weeks for production)
** please note these checkered stones are handmade (by another artist) and have slight variations.