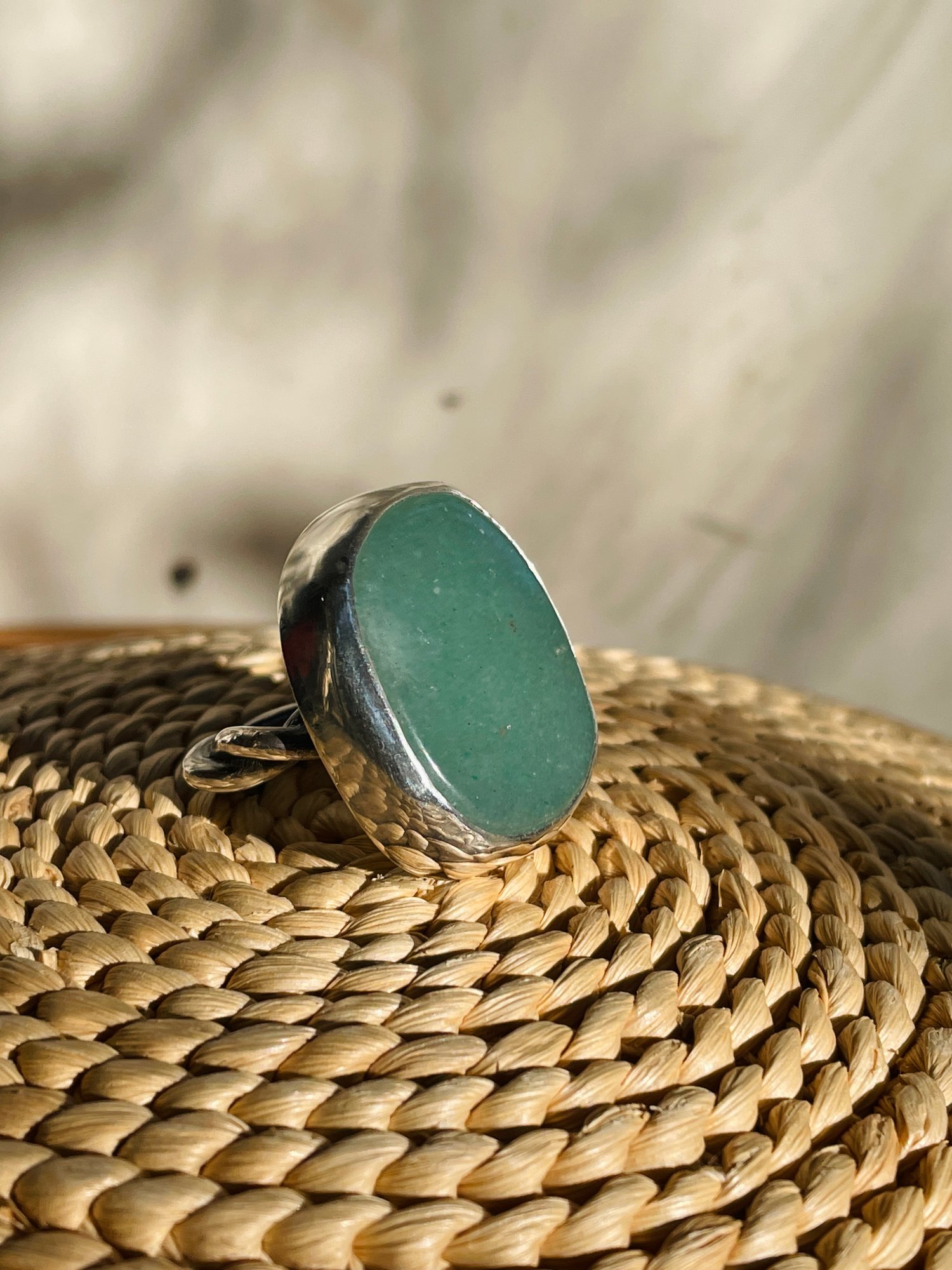 Aventurine Lasso Ring
A magical piece of aventurine set in sterling silver on a thick lasso band. Best for a size 8/8.5 size finger.
For all my witches and crystal lovers-- aventurine is believed to aid in a number of ailments, from respiratory issues to migraines to simply maintaining a healthy heart and strong immune system.
- size 8/8.5
- sterling silver
- handmade