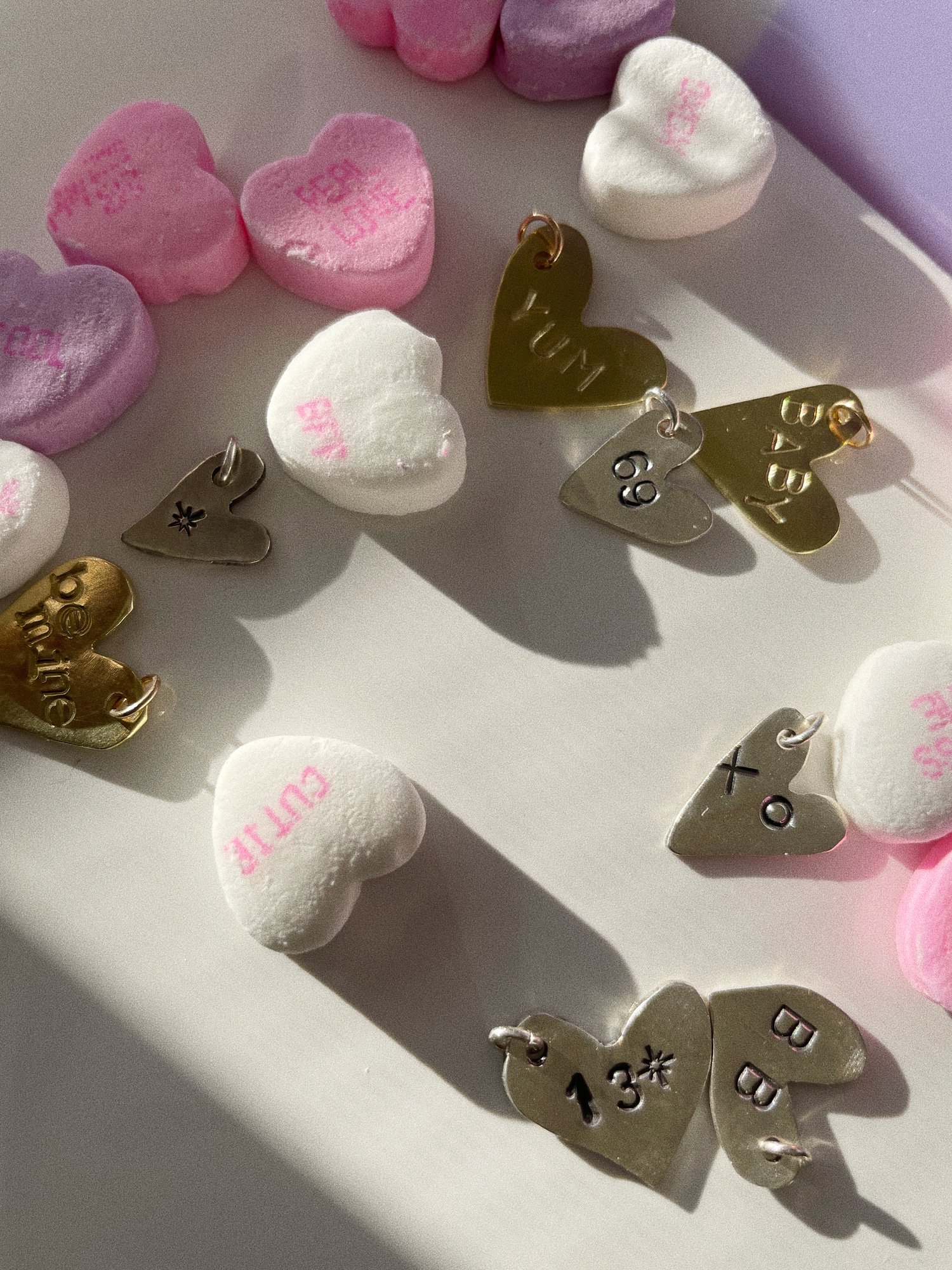 Valentines Charms ✿ Fundraiser ✿
From now until Valentines Day, when you purchase one of these customizable hearts charms, I'll donate 69% of charm sales to the organization that stole MY HEART, Hospitality House.
Add a chain for an additional cost. If you order a chain, please specify length (14", 16", 18"). And be sure to note what you want your charm to say in the check out notes. If you don't specify, you'll get a surprise!
[About Hospitality House]
Hospitality House is a unique and multifaceted organization with six incredible programs, ranging from a much needed shelter program to a bustling art studio (and so much in between). Hospitality House provides an array of crucial services to meet the needs of SF's unhoused and low-income communities and does so through both advocacy work and direct services, and has been over 50 years. I have had the honor of working for HH since 2013 and can say first hand how exceptional this organization is— from their theory of change, to their organizational values, peer based model, guiding principals, etc etc etc — this organization is the real deal.
Learn more or make a donation directly at www.hospitalityhouse.org